This is the support site for Andrews & Arnold Ltd, a UK Internet provider. Information on these pages is generally for our customers but may be useful to others, enjoy!
Category:Technicolor OWA0131
Jump to navigation
Jump to search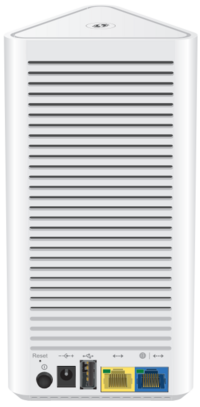 The Technicolor OWA0131:
is a WiFi extender, designed to be used with a Technicolor router that supports 'EasyMesh' - eg the DGA0122 which will work as the 'controller' for the units.
can be connected to the DGA0122 via cable or WiFi - though, we suggest linking up the router and extenders with a network cable for best performance
Multiple OWA0131's can be used - eg spread them around your house for best WiFi coverage
supports WiFi 6 (11ax), as well as Wi-Fi 4 (11n), Wi-Fi 5 (11ac)- though a DGA0122 router only supports up to WiFi 5 itself.
Order from: https://www.aa.net.uk/quick-order/#broadband
Media in category "Technicolor OWA0131"
This category contains only the following file.