Difference between revisions of "Category:ZyXEL VMG3925 B10B"
Jump to navigation
Jump to search
| | |
| --- | --- |
| [quality revision] | [quality revision] |
m

Line 29:
Line 29:
 

===Suitable for:===

 

===Suitable for:===

 

*ADSL1, ADSL2+

 

*ADSL1, ADSL2+

−

*VDSL (FTTC), G.Fast

+

*VDSL (FTTC), G.Fast

 

*FTTP, FTTPoD

 

*FTTP, FTTPoD

 
 
---
Revision as of 09:55, 12 April 2018

The ZyXEL VMG3925-B10B (VMG3925 for short) is the elder sibling of the VMG1312 - it benefits from having Gigabit Ethernet ports and dual-band WiFi, you can see more differences on the VMG1312 Vs VMG3925 page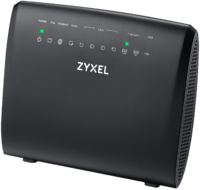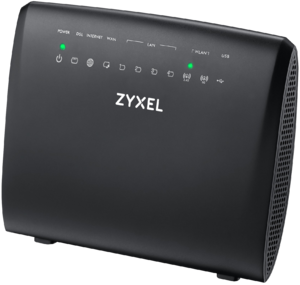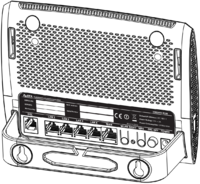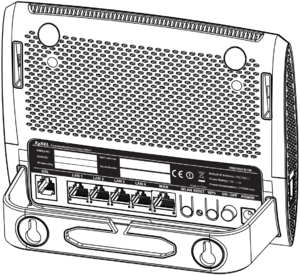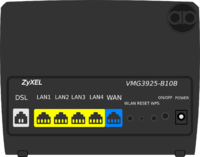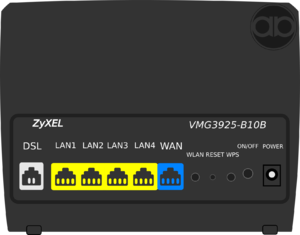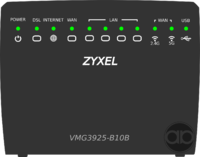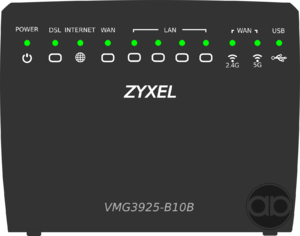 File:VMG3925 B10B Quick Start.pdf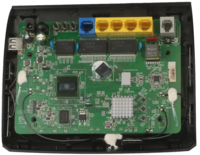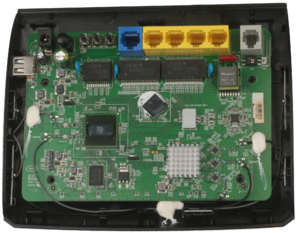 Summary
The ZyXEL B10B (VMG3925-B10B) is an all-in-one ADSL/VDSL/FTTP router with dual band, 2.4G and 5G WiFi, 4 Gigabit network ports and a separate WAN Ethernet port. Suitable for Home or small office use. AAISP started supplying these in March 2018
Basic Specs
4x 10/100M/1000M ports.
Modem supports VDSL (FTTC) and ADSL/ADSL2+.
WiFi is 2.4GHz and 5Ghz, 802.11b/g/n, 802.11a/n/ac
MTU 1500 when in bridge mode not possible yet, but we are working with ZyXEL on this. (2018-03)
Suitable for:
ADSL1, ADSL2+
VDSL (FTTC), G.Fast (Modem doesn't support G.Fast, so you'd need a separate G.Fast modem)
FTTP, FTTPoD
Router and Modem modes:
an all in one modem/router/wifi
an Ethernet (PPPoE) router plugged in to a separate VDSL or ADSL modem or a FTTP or FTTPoD ONT
a bridging modem to a third-party PPPoE router (e.g. FireBrick, Mikrotik etc)
'Consumer' grade
It's worth noting that this is a consumer grade router which ideal for home use or for small offices. Different or additional hardware may be more suitable for larger or more complex networks, larger offices or to cover a larger area with WiFi access.
Factory Default Admin Username/Password
Note: An AAISP configured router will have a different username and password.
Default/Factory Password
IP:
192.168.1.1
Username:
admin
Password:
1234
Supervisor password:
The B10B has an autogenerated supervisor password (hashed from the serial number). Earlier models left a md5crypt type hash in /etc/passwd, however firmware AAVF.10 introduced these being stored in /etc/shadow. You may have some success reading this file by logging into the router as the "admin" user via SSH. You will need to crack the hash (eg with hashcat), the password will be 8 characters long using characters 0-9,a-f (lower case)
Subcategories
This category has only the following subcategory.
Pages in category "ZyXEL VMG3925 B10B"
The following 6 pages are in this category, out of 6 total.
Media in category "ZyXEL VMG3925 B10B"
This category contains only the following file.