Router - OPNsense
Jump to navigation
Jump to search
OPNsense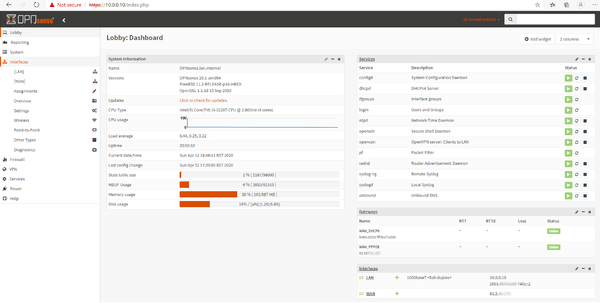 Site: https://opnsense.org/download/
Features:
MultiWAN Load Balancing and Failover
OpenVPN Server and Client capability
IPsec tunnel support
SSH support and tcpdump access
QoS
NTP Server
Bandwidth / usage graphing
Setup with Andrews & Arnold with working IPv6
You need some way to get the BT / TalkTalk VDSL or DSL to your OPNsense box. The usual method would be an Openreach VDSL modem or similar device.
The following [WAN] interface settings seem to work ok for me. I'm no expert on OPNsense so any improvement to the wiki page and configuration instructions are welcome.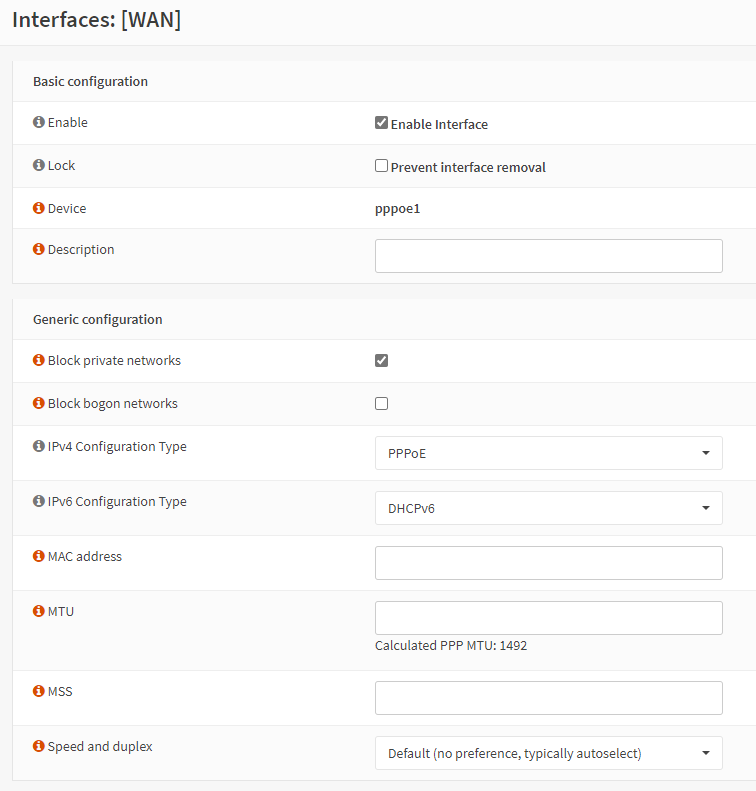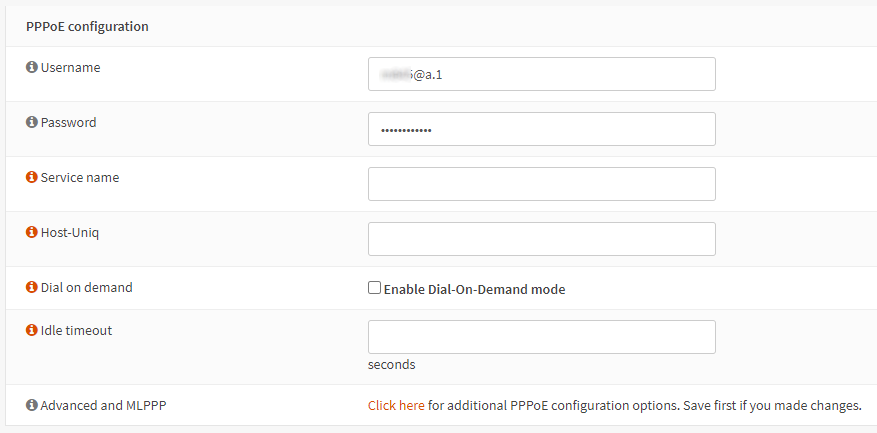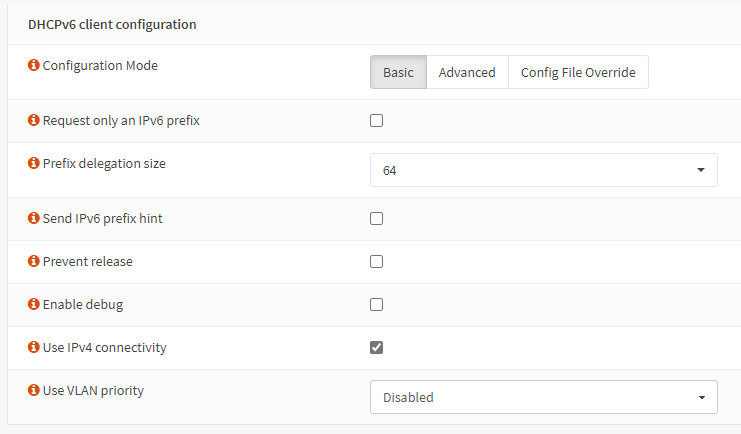 In the [LAN] section I couldn't seem to get it to automatically use details from the WAN.
The following worked.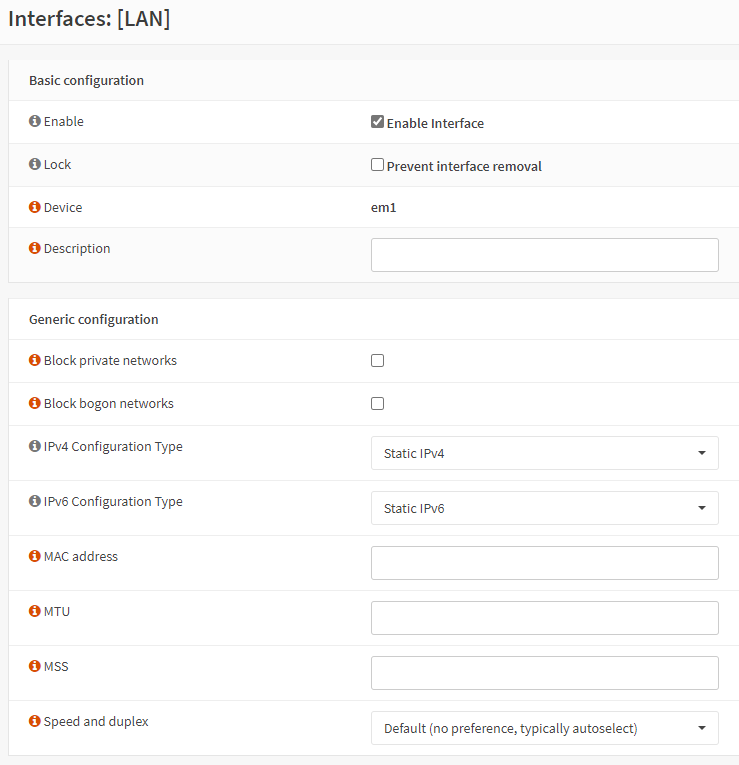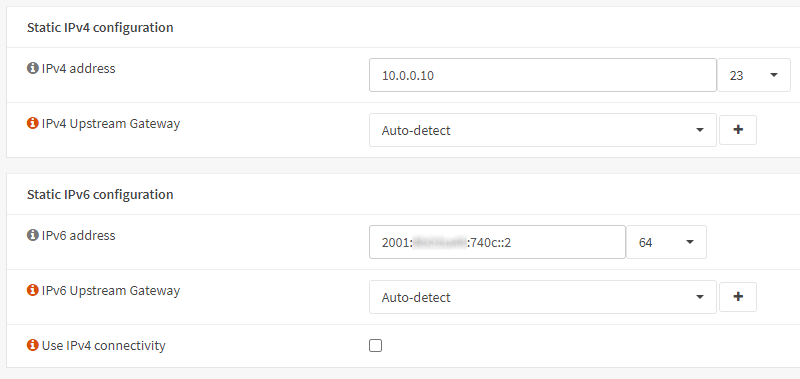 In the above IPv6 setting screenshot I've got the router on IPv4 10.0.0.10 and used the ::2 as the LAN IPv6 IP as taken from my control.aa.net.uk page.

The final step is to go to Services and then Router Advertisements then [LAN]. The following settings worked for me.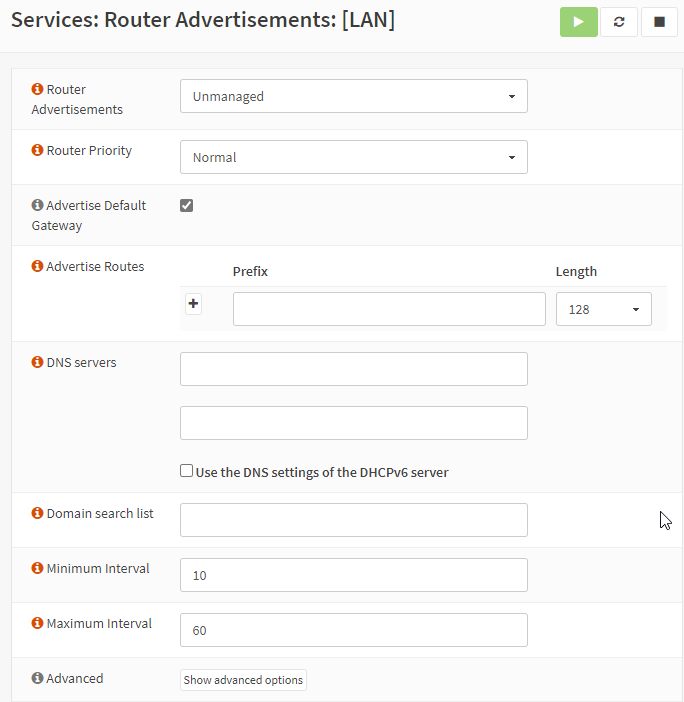 After a few minutes of applying the settings my computer could visit IPv6 websites!