This is the support site for Andrews & Arnold Ltd, a UK Internet provider. Information on these pages is generally for our customers but may be useful to others, enjoy!
Router - TG582N - 3rd Party Pages
Jump to navigation
Jump to search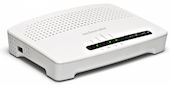 Third Party Pages
Here are other peoples pages with regarding the Technicolor:
Plusnet have firmware for this router at: R10.0.2.0 and R10.2.2.9. In most cases AAISP and can upgrade customers firmware remotely, please do contact Support for more information on this. The Plusnet firmware has not been tried and tested by AAISP and can't give much help if it doesn't work for you.
Other pages regarding this router
<ncl style=bullet maxdepth=5 headings=bullet headstart=2 showcats=1 showarts=1 showfirst=1>Category:Router TG582N</ncl>