VoIP Phones - Zyxel VMG/DX Routers
Compatibility
Specifically tested on a DX5301-B2 and a VMG8825-B50B.
Physical
Plug the analogue telephone into the green PHONE1 port on the back of the router.
Configuration
If your router is on the default IP visit: http://192.168.1.1 and log in.
First go to the Menu --> VoIP --> Phone option.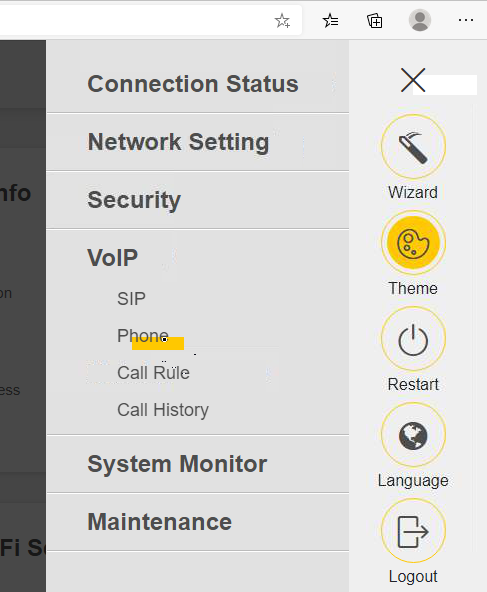 Make sure the region is set to GBR - UK and the service mode as Europe.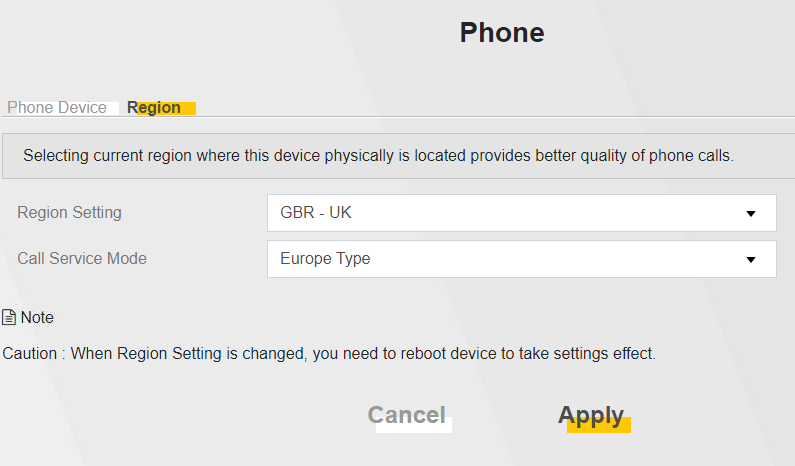 Go to the Menu --> VoIP --> SIP option.
Then the SIP Service Provider tab.
Click on the edit symbol next to the "ChangeMe" entries and fill in the details below. Note that you are required to fill in a "SIP Proxy Server Address" but this is not the same as "Outbound proxy server" which can be found hidden under the drop down advanced section. AAISP DO NOT NEED OUTBOUND PROXY SET!
Click the little arrow to show further settings and change the "DTMF Mode" to "RFC 2833".
Go to the SIP Account tab.
Click on the edit symbol next to the first "ChangeMe" entry.
Enter the details as shown on your AAISP Control panel for the telephone number you want to setup. Remember to generate and set a password on the AAISP control panel for the number if one isn't already set.
After about 10 seconds AAISP should show the device as registered on the account and the Menu --> System Monitor --> VoIP screen should show it as registered on the router.