VoIP Phones - jitsi
Jump to navigation
Jump to search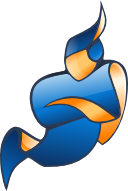 From their website:
Jitsi is an audio/video and chat communicator that supports protocols such as SIP, XMPP/Jabber, AIM/ICQ, Windows Live, Yahoo! and many other useful features.
Configuration
Jitsi SIP Account Settings
Setting
Value
Example
Network
SIP
SIP id
YOURNUMBER@voiceless.aa.net.uk
+441234567890@voiceless.aa.net.uk
Password
Your password
Firewall & Security
You will also want to set up firewall rules, as per the VoIP Firewall page.
Also see the VoIP Security page for information about securing your VoIP service.