This is the support site for Andrews & Arnold Ltd, a UK Internet provider. Information on these pages is generally for our customers but may be useful to others, enjoy!
Category:ZyXEL VMG1312-B10A: Difference between revisions
Jump to navigation
Jump to search
m

Line 36:
Line 36:

!Username:

!Username:

|admin

|admin

|supervisor

|-

|-

!Password:

!Password:

|1234

|1234

|zyad1234

|}

|}





---
Revision as of 20:50, 7 July 2015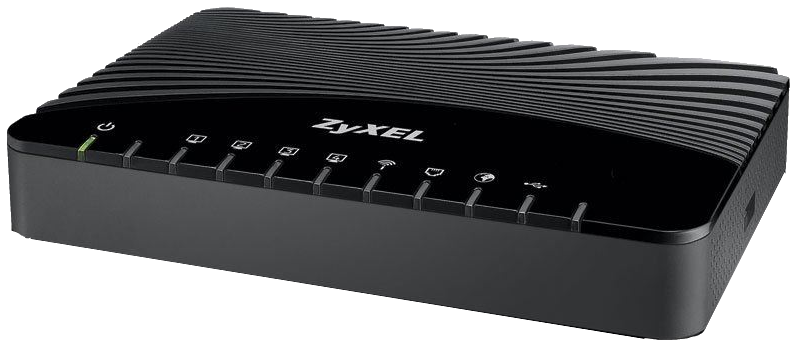 Summary
The ZyXEL VMG1312 (VMG1312-B10A) is an all-in-one ADSL/VDSL router with WiFi and 4 network ports. AAISP started trialling these in February 2015 and from mid-May 2015 these are now the default router.
Basic Specs:
4x 10/100M ports.
Modem supports VDSL (FTTC) and ADSL/ADSL2.
WiFi is 2.4GHz, 802.11 b/g/n
Broadcom 63168 chipset
Further Documents:
The user guide from ZyXEL is very good.
Suitable for:
ADSL1
ADSL2
VDSL (FTTC) as a router plugged in to an Openreach modem
VDSL (FTTC) or ADSL as a bridging modem to a third-party PPPoE router (e.g. FireBrick). (Currently with reduced MTU)
FTTP using an ethernet WAN port doing PPPoE.
Factory Default Admin Username/Password
Note: An AAISP configured router will have a different username and password.
Default/Factory Password
IP:
192.168.1.1
Username:
admin
supervisor
Password:
1234
zyad1234
More Information
See below for further pages on the ZyXEL VMG1312 router...
Pages in category 'ZyXEL VMG1312-B10A'
The following 16 pages are in this category, out of 16 total.
Media in category 'ZyXEL VMG1312-B10A'
The following 9 files are in this category, out of 9 total.