Information Pack
From AAISP Support Site
The Information Pack is a custom made pdf or printed booklet with details about your services with AAISP.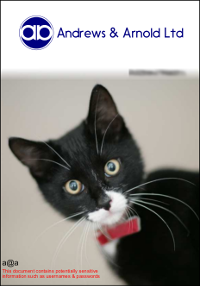 Getting a New Information Pack
You can download a new pdf version of your information pack at any time. They are generated on-the-fly.
Accessing This Feature
Access is via the Control Pages as follows:
Log in to the Control Pages with your xxx@a login
Click your login
On this page click the links to the A4 or A5 versions of the information pack:

Note: The information pack does contain user some credentials (username and passwords) of various services that we offer you.