This is the support site for Andrews & Arnold Ltd, a UK Internet provider. Information on these pages is generally for our customers but may be useful to others, enjoy!
SIP2SIM: AAISP Number Configuration
Jump to navigation
Jump to search
To set up an existing number held with AAISP, set it up as follows:
Control Page Settings
The control page for a SIM looks like this: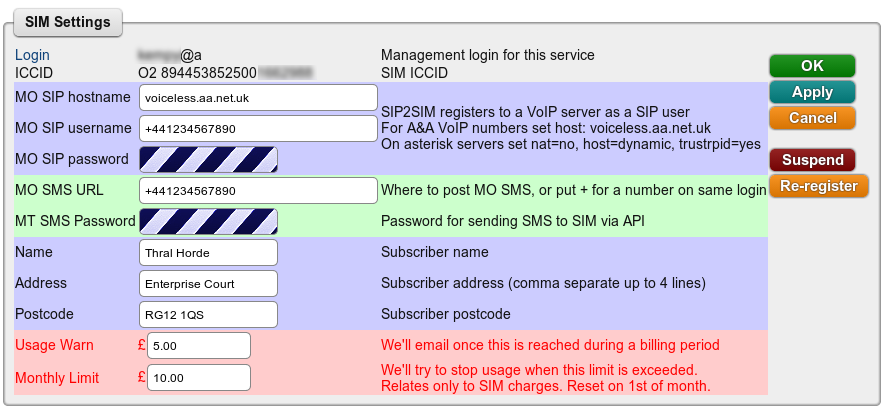 The minimal settings are as follows:
SIM Settings
MO SIP hostname
voiceless.aa.net.uk
MO SIP username
Your number (in +44... format)
MO SIP password
The SIP password as set on the Number
MO SMS URL (where applicable)
Your number (in +44... format)
You should now be able to make and receive calls!