VoIP Phones - Gigaset 900
Jump to navigation
Jump to search
Gigaset 700 and 900 Series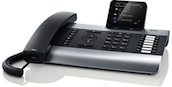 Notes
These phones do support single-stack IPv6 as well as single-stack IPv4. We have tested both, and with the IPv6 version there was lag when making calls, e.g., dial a number and there is noticeable lag before it starts talking SIP to set the call up.
Feature Notes
Supports 302 Redirect
?
Tested on FireBrick SIP Server
Yes
IPv6 Support
Yes (laggy)
Phones and Versions Tested
Gigaset DE900 & 700 Versions Tested
Model
Version
Notes
DE900 IP PRO
DE900_02.00.04
Initiating calls on IPv6 mode is laggy
DE700 IP PRO
DE700_02.00.04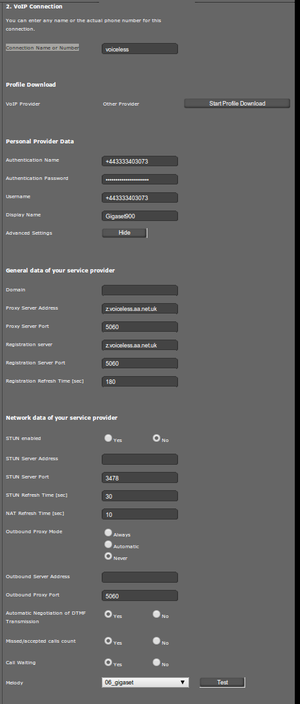 Settings
In the Web UI, pop along to: Settings - Telephony - and edit 02.
Gigaset 900 & 700
Setting
Value
Connection Name
AAISP (Or whatever you like)
Authentication Name
Your Number
Authentication Password
Your Password
Username
Your Number
Domain
voiceless.aa.net.uk
Proxy Server Address
voiceless.aa.net.uk
Registration server
voiceless.aa.net.uk
Rest of the settings
Leave as default
Don't forget to set Web passwords etc. to protect the web interface etc.
IPv6 On Gigaset Phones
The firmware tested supports IPv6!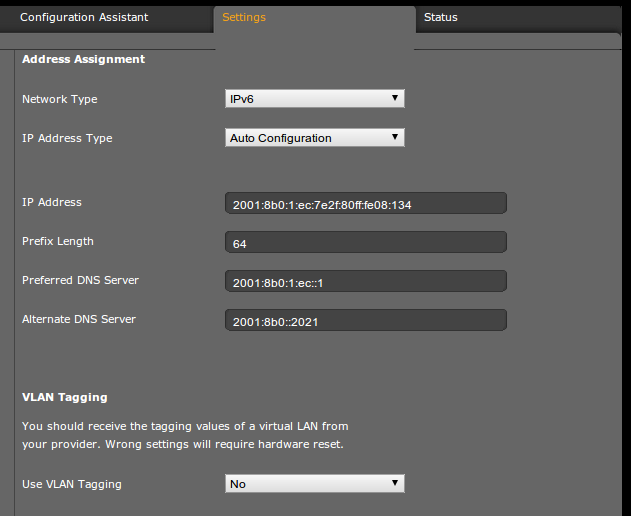 They are only single stack, but they do work. The firmware tested is laggy though, as in dialing a number takes a few seconds before it starts talking SIP to initiate the call.
Firewall & Security
You will also want to set up firewall rules, as per the VoIP Firewall page.
Also see the VoIP Security page for information about securing your VoIP service.