VoIP Phones - Grandstream HT8xx
From AAISP Support Site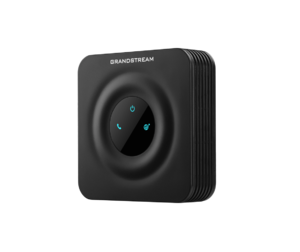 Feature Notes
Supports 302 Redirect
?
Tested on FireBrick SIP Server
No
IPv6 Support
Yes
This is based on the author's experience of the HT801 (bought new in Sep 2018), which is a small unit which provides 1 FXS port and no FXO ports. It does IPv6. Similar units are the HT802 (which has 2 FXS ports), and the HT81x series (which adds a NAT router, and is available with different numbers of FXS ports).
Basic Settings, Internet Protocol, select Both, prefer IPv6 (or, if you're brave, select IPv6 Only)
See https://www.ukvoipforums.com/viewtopic.php?t=1061 for UK settings (although you might want to set the NTP Server to time.aa.net.uk as that has IPv6 addresses)
Can support pulse dialling handsets - FXS Port, Enable Pulse Dialing, select Yes
Can send BT CLID to handsets, see UK settings link above
Firewall & Security
You will also want to set up firewall rules, as per the VoIP Firewall page.
Also see the VoIP Security page for information about securing your VoIP service.
You can have an IP address whitelist and blacklist for web, telnet, and ssh access to the ATA. Unfortunately it only accepts IPv4 address ranges. Basic Settings, Web/SSH Access, White List for WAN Side, similar for blacklist.